26th November 2016
(alternate date 27th Nov)
The Doctor in Perth, WA is Australia's most exciting ocean paddling event from Rottnest Island to Sorrento Beach covering 27kms (or vice versa depending on wind conditions).
The event is scheduled to race on Saturday 26th November 2016 starting at Rottnest Island and finishing at Sorrento Beach. This will be reversed if strong off-shore conditions prevail. In the advent of dangerous conditions on Saturday the event will move to Sunday 27th November.
For those travelling from interstate or overseas take advantage of the events that take place before and after The Doctor. Check the Events Program below.
The Doctor is a must do race for all paddling enthusiast. Check out the video of the 2015 Epic Kayaks Doctor and be inspired. 
About the Race
Craft is loaded the day prior to the event on a barge at Fremantle and transported over to Rottnest Island on race day. On the morning of the event competitors catch the ferry over to Rottnest Island which takes about 40mins. On arrival they unload their craft and prepare for the race. There are cafes on Rottnest Island to relax before the long paddle back to Sorrento Beach. The race start time will depend on weather conditions and shipping movements. The race is 27km starting from Rottnest Island and finishing at Sorrento Beach SLSC where competitors will enjoy the very best ocean paddling conditions. Please navigate through this website for full details.
Final race course and time will be decided on Friday evening at the pre race briefing. The races plans to start at Rottnest Island and finish at Sorrento Beach, however should the winds be blowing easterly then the course may be reversed.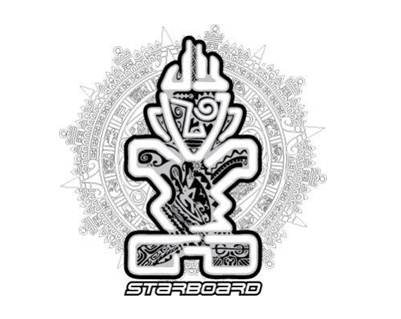 We are pleased to once again have the support of Starboard for The Starboard SUP Challenge.
---
Events Program
The following events will also take place around the same time as The Doctor. Take advantage of travelling to WA by competing in all these events.
---
 Doctor 2014 – Event Video
Doctor 2013 – Fenn Nelo Ski Race
The Doctor 2013 Fenn Nelo Ski Race from Ocean Sports Media on Vimeo.
Doctor 2013 – Starboard SUP Challenge
The Doctor 2013 Starboard SUP Challenge from Ocean Sports Media on Vimeo.
Doctor 2012 – by White Hot Media
Thanks to White Hot Media.
Doctor 2012 – by Ocean Sports Media
The Doctor 2012 OceanPaddler World Series Race 3 from Ocean Sports Media on Vimeo.
Doctor 2011
The Doctor 2011 from Ocean Sports Media on Vimeo.
The Doctor Video Promo
Want to visit the Doctor? Watch the promo to find out what it is all about.