The Fenn Nelo Doctor 2013
Saturday 19th January 2013
In January 2013 Perth will play host to the very best aquatic sporting athletes from around the globe. Racing over a range of distances on a variety of paddle craft in some of WA's premier holiday locations competitors will experience the delights of a typical Western Australia summer.
The Doctor Festival of Paddle Sports will take place over a full week from Saturday starting with the Mandurah Duel concluding with The Finn Kayaks Coastal Challenge.
A paddling race with a twist, two courses, same distance, different conditions, starting at the same time and finishing in the same place… who will win, Ocean or Estuary? Mandurah is located 1 hr drive south of Perth. This 14km race will be held only 1 week prior to the popular Doctor race. A must do for interstate and international competitors.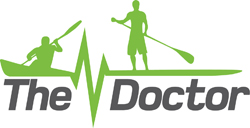 The Fenn Nelo Doctor World Series Event in Perth is Australia's most exciting ocean paddling event  from Rottnest Island to Sorrento Beach covering 27.5kms (or vice versa depending on wind conditions). This event is scheduled for Saturday 19th January however has a two day window to allow for the best downwind racing conditions. Final race course and time will be decided on Friday evening at the pre race briefing. The races plans to start at Rottnest Island and finish at Sorrento Beach, however should the winds be blowing easterly then the course may be reversed.
The WA Coastal Challenge is a 24km coastal teams and relay race from Fremantle to Sorrento Beach taking in Perth's spectacular beaches. You can enter in a team of 2 or 4 in an all Male, Mixed, Plastic craft or SUP team category.
The Doctor 2012 Video
Thanks to White Hot Media.
The Doctor Video Promo
Want to visit the Doctor? Watch the promo to find out what it is all about.
Doctor 2012 Event
The Doctor 2012 OceanPaddler World Series Race 3 from Ocean Sports Media on Vimeo.
Doctor 2011 Event
The Doctor 2011 from Ocean Sports Media on Vimeo.